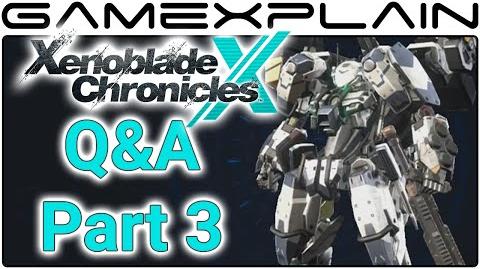 "Xenoblade Chronicles X Q&A - YOUR Questions Answered with Chuggaaconroy! (Part 3)" is a video in GameXplain's Discussion series, and the third & final part of the Xenoblade Chronicles X Q&A. The video was published on November 17th, 2015. The episode is 22 minutes and 28 seconds long.
<- Part 2
Description
Edit
"It's the final part of our Q&A where we answer your questions on the retail version of Xenoblade Chronicles X with special guest, Chuggaaconroy! This time we answer questions about our favorite continents, various aspects of New LA, the different Class options, and so much more! In the meantime watch Skell footage from our recent livestream! "
Derrick and Emile finish answering questions about Xenoblade Chronicles X.
Community content is available under
CC-BY-SA
unless otherwise noted.