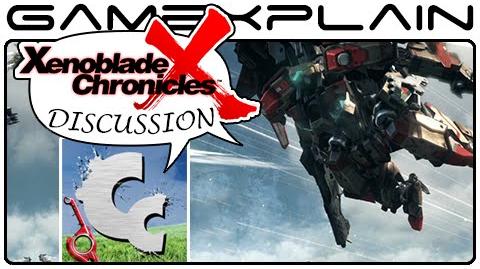 "Xenoblade Chronicles X Discussion w/ Chuggaaconroy" is a video in GameXplain's Discussion series. The video was published on July 23rd, 2014. The episode is 40 minutes and 15 seconds long.
Description
Edit
"We recently had the chance to talk with Chuggaaconroy about Monolith Soft's new RPG: Xenoblade Chronicles X. We talk about its connections to Xenoblade Chronicles, the size of its world, what a possible silent protagonist could mean, and some of the changes to the battle system. All this and more in our latest guest discussion!"
Derrick and Emile discuss Xenoblade Chronicles X.
The thumbnail uses a now outdated Xenoblade Chronicles X Logo.
Community content is available under
CC-BY-SA
unless otherwise noted.