TheRunawayGuys, often abbreviated as TRG, is a collab LP channel starring Chuggaaconroy, NintendoCapriSun, and ProtonJonSA. The channel has done over twenty collaborative LPs, or collabs, beginning with Mario Party.
Main Members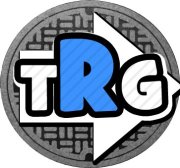 Guests
Main Collabs
Mario Party (N64)
Mario Party 2 (N64)
LittleBigPlanet (PS3)
Wii Party (Wii)
New Super Mario Bros. U (Wii U)
Castle Crashers (Xbox 360)
Mario Party 3 (N64)
New Super Luigi U (Wii U)
Dokapon Kingdom Story Mode (Wii) (Ongoing)
Mario Party 4 (GCN)
Rayman Origins (XB360)
LittleBigPlanet 2 (PS3)
Super Mario 3D World (Wii U)
Sonic Adventure (Xbox 360)
Super Mario Bros. 3 (NES/Wii U)
Mario Party 5 (GCN)
Kirby's Dream Course (SNES)
Rayman Legends (Wii U/PS3/PS4/Vita/X360/X1/PC)
Super Metroid (SNES)
Side Collabs
Tournaments
Trivia
Community content is available under
CC-BY-SA
unless otherwise noted.