TheRunawayGuys, often abbreviated as TRG, is a collab LP channel starring Chuggaaconroy, NintendoCapriSun, and ProtonJonSA. The channel has done over twenty collaborative LPs, or collabs, beginning with Mario Party.
Main Members
Edit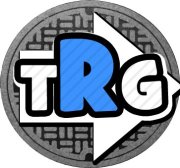 Main Collabs
Edit
Side Collabs
Edit
Tournaments
Edit
It has been said that there has been a Super Smash Bros. Melee Tournament, but it has not been uploaded to YouTube. The results are unknown.
Colosseum
Edit
TheRunawayGuys hosted the The Runaway Guys Colosseum over the weekend 4th May to the 6th May, with several guests and multiple games in order to raise money for Direct Relief. The final total was $112,610.