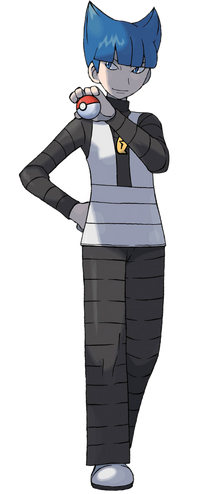 Saturn is a Commander of Team Galactic. He is a major antagonist in Pokémon Platinum.
Pokémon Platinum Edit
Emile được hướng dẫn bởi Rowan để điều tra Lake Valor. Bằng ngẫu nhiên, Bomb Galactic Bomb đã được kích hoạt tại Lake Valor. Nhóm Galactic ở Lake là Saturn dẫn đầu. Emile và Saturn đã chiến đấu, nhưng Emile đã chiến thắng.
Saturn is shown to be leading Team Galactic to try to do some good.
Pokémon Team
Edit
Golbat (Lvl. 38)
Bronzor (Lvl. 38)
Toxicroak (Lvl. 40)
Saturn is the first male Galactic Commander battled in Platinum.
Community content is available under
CC-BY-SA
unless otherwise noted.