"Pokémon Sun & Moon - E3 Predictions & New Thoughts w/ Chuggaaconroy & Serebii's Joe Merrick" is a video in GameXplain's Discussion series. The video was published on June 11th, 2016. The episode is 36 minutes and 59 seconds long.
Description
"We're joined by Chuggaaconroy and Serebii.net's web master, Joe Merrick, to give our thoughts on all the recent Pokémon Sun & Moon info! We talk about what we know so far, what elements we'd like to see, and what might be shown at E3. All this and more in our latest Pokémon discussion!"
Summary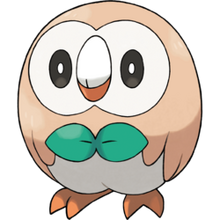 Derrick, Emile, and Joe Merrick, webmaster of Serebii.net, discuss the upcoming Pokémon Sun & Moon and their predctions for Pokémon's presence at E3 2016.
Trivia