"Snowpoint-less" is the 45th episode of Chuggaaconroy's Let's Play of Pokémon Platinum.
Description
"We explore Snowpoint City and challenge the Gym Leader!"
Summary
Chuggaaconroy explores Snowpoint City, and eventually meets with Maylene. He then takes on the Snowpoint City Gym and battles it's leader, Candice. He then rants about the Medicham for Haunter in-game trade, as he stated the NPC as "evil" due to Haunter holding an Everstone, as first time players thought they would get a Gengar. The trade is considered by many to be a "Trade Troll" or "Worst Trade Ever(stone)". He then concludes with a short speech on the LP.
Bios
Medicham (D/P Only)
Haunter
Pokémon Encountered
Major Battles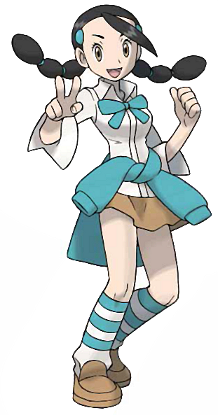 Emile vs. Candice
Emile's Team
Candice's Team
Sneasel (Lvl. 40)
Abamasnow (Lvl. 42)
Froslass (Lvl. 44)
Piloswine (Lvl. 40)
Result
Winner: Emile (6 Pokémon Remaining, 0 Pokémon Fainted)
Loser: Candice (0 Pokémon Remaining, 4 Pokémon Fainted)
 Trivia
First appearance of Candice's Froslass.
First appearance of Snowpoint Temple.
Emile vs. Candice was Milotic's debut battle, where she knockout out Candace's Pilowine.
Candice's team is made up entirely of Pokemon who had bios in the previous episode.
In this episode, Emile references the events of Episode 8: The Wind Worker.
This episode revealed that Emile heavily considered using a Froslass on his Platinum team. Had Froslass been used, it would've been Emile's 3rd Ice type, after Tessie from Pokemon FireRed and Mah Stache from Pokemon XD: Gale of Darkness, his 2nd Ghost type after Affection (

Pokemon Colosseum

), and his 5th Pokemon with a unique type combination, after Kappa, Jinzou, Bodhi, and Acrobat. Eidolon would later become Emile's 2nd Ghost type.