"Defending the Homeland" is the 42nd episode of Chuggaaconroy's Let's Play Pokémon Platinum.
"We head to Lake Verity to see what Team Galactic is up to!"
Chuggaaconroy, Dawn, and Rowan battle a squadron of Team Galactic Grunts, led by Mars at Lake Verity.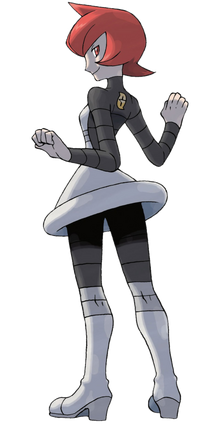 Winner: Emile (5 Pokémon Remaining, 0 Pokémon Fainted, 1 Egg)
Loser: Mars (0 Pokémon Remaining, 3 Pokémon Fainted)
This episode is the shortest episode of Pokémon Platinum to date, being only 12 minutes long.
Community content is available under
CC-BY-SA
unless otherwise noted.