"Celestic Legends" is the 34th episode of Chuggaaconroy's Let's Play of Pokémon Platinum.
Description
Edit
"We explore Celestic Town and get into some trouble!"
Chuggaaconroy explores the rustic Celestic Town. He then battles Team Galactic, including their now-revealed Boss: Cyrus. Cynthia's grandmother then gives Emile HM03 (Surf) in thanks for guarding the ruins from Cyrus, which he teaches to Derpidius. Cynthia then discusses the matter of Team Galactic with Emile.
None
Pokémon Encountered
Edit
 Major Battles
Edit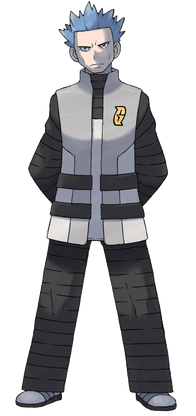 Emile's Team
Edit
Cyrus's Team
Edit
Sneasel (Lvl. 34)
Golbat (Lvl. 34)
Murkrow (Lvl. 36)
Winner: Emile (3 Pokémon Remaining, 3 Pokémon Fainted)
Loser: Cyrus (0 Pokémon Remaining, 3 Pokémon Fainted)
 First mention of Mesprit, Azelf, and Uxie by name.
Community content is available under
CC-BY-SA
unless otherwise noted.