"Swamped" is the 29th episode of Chuggaaconroy's Let's Play of Pokémon Platinum.
Description
Edit
"We enter this region's Safari Zone and it just about killed my voice to make this!"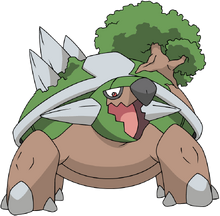 Chuggaaconroy explores the Great Marsh and catches some Pokémon. Emile then begins to take on the Pastoria City Gym trainers and Bodhi evolves into a Torterra.
Wooper
Quagsire
Tangela
Yanma
Gyarados (D/P Only)
Azurill (D/P Only)
Croagunk
Tropius
Golduck
Skorupi
Carnivine
Pokémon Encountered
Edit
Community content is available under
CC-BY-SA
unless otherwise noted.