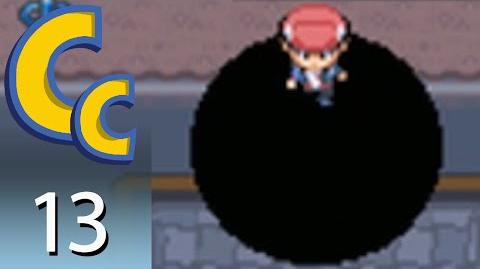 "Digging Myself a Hole" is the thirteenth episode of Chuggaaconroy's Let's Play Pokémon Platinum. The episode was published on January 8th, 2016. The episode is 24 minutes and 29 seconds long.
<- Previous Episode - Next Episode ->
Description
"We're joined by a guest to play the inner workings of Sinnoh Underground!"
Summary
Chuggaaconroy recieves the Explorer Kit from the Underground Man and begins to explore the Undergorund of Sinnoh in single-player.
Bios
Pokémon Encountered
No battles
Trivia
This was the first video published in 2016.
First appearance of the Underground Man.
First appearance of the Explorer Kit.
First appearance of the Sinnoh Underground.
Community content is available under
CC-BY-SA
unless otherwise noted.