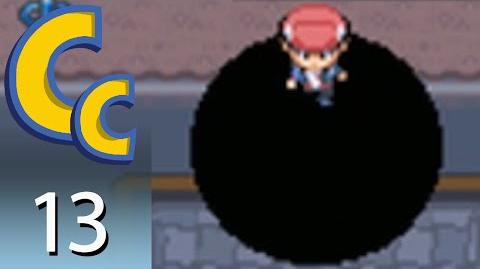 "Digging Myself a Hole" is the thirteenth episode of Chuggaaconroy's Let's Play Pokémon Platinum. The episode was published on January 8th, 2016. The episode is 24 minutes and 29 seconds long.
<- Previous Episode - Next Episode ->
Description
"We're joined by a guest to play the inner workings of Sinnoh Underground!"
Summary
Chuggaaconroy recieves the Explorer Kit from the Underground Man and begins to explore the Undergorund of Sinnoh in single-player.
Bios
Pokémon Encountered
No battles
Trivia