"Part 1" is the first episode of Chuggaaconroy's Let's Play of Pokémon FireRed.
"We begin a new adventure from all of our childhoods!"
Chuggaaconroy receives his Bulbasaur from Professor Oak and begins his first Pokémon adventure by heading out to Route 1.
Bulbasaur
Charmander
Squirtle
Pidgey
Rattata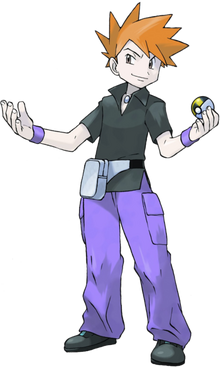 Winner: Emile (1 Pokémon Remaining, 0 Pokémon Fainted)
Loser: Gary (0 Pokémon Remaining, 1 Pokémon Fainted)
Community content is available under
CC-BY-SA
unless otherwise noted.