"Episode 42" is the 42nd episode of Chuggaaconroy's Let's Play of Pokémon Emerald.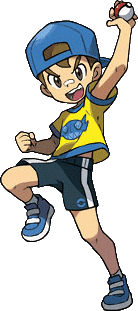 Description
Edit
"We head to a very sad area..."
Chuggaaconroy makes his way through the somber sunken ship. He learns the sad story of a little orphan, Youngster Demetrius. He later receives a call from his old adversary PokéManiac Steve.
Tentacruel
Clamperl → Huntail
Clamper → Gorebyss
Pokémon Encountered
Edit
Community content is available under
CC-BY-SA
unless otherwise noted.