Not to be confused with Proton Juan, the alter-ego of Proton Jon.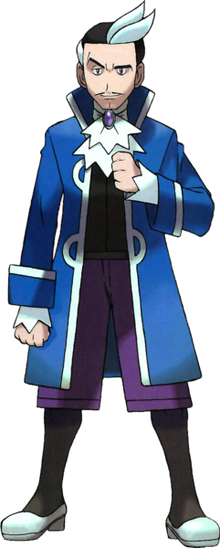 Juan is the Gym Leader of the Sootopolis City Gym. He specializes in Water-Type Pokémon.
Pokémon Emerald
Juan battled and lost to Emile in Episode 51.
Pokémon Team
As of Episode 51
Luvdisc (Lvl. 41)
Wiscash (Lvl. 41)
Sealeo (Lvl 43)
Crawdaunt (Lvl. 43)
Kingdra (Lvl. 46)
Trivia
Wallace is the second 8th Gym Leader who's strongest Pokémon is a Kingdra, the first being Clair.